Crime Scene Tape
"Biohazard - Stay Out" Crime Scene Tape

Crime Scene Tape: Biohazard - Stay Out. This is the real stuff used by Police and as seen on TV. Bright yellow tape and big, black letters! About 50 ft per roll.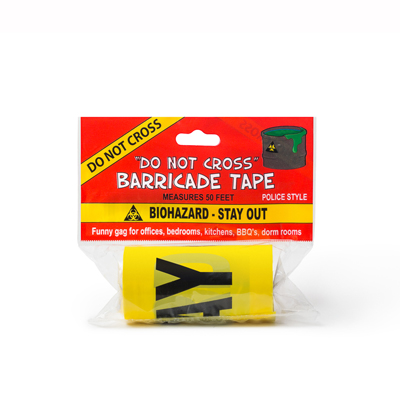 ---
"Crime Scene - DO NOT CROSS" Crime Scene Tape
The scene of the crime is wherever you want it to be. This authentic 50 foot roll of crime scene tape boldly declares "CRIME SCENE – DO NOT CROSS" throughout the entire roll—just like on TV.
a great prank for offices, bedrooms and driveways
approx 50 feet per roll (about 15 meters)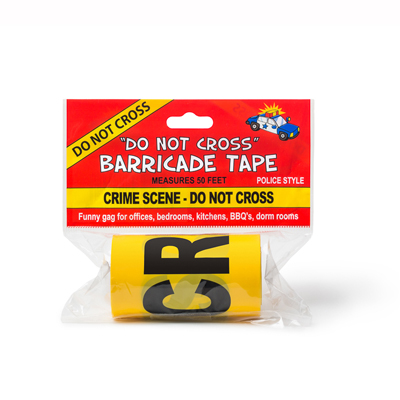 ---
Click Here for other Entertaining Packages!